Description
The live show is over, but you can still buy a ticket now to get exclusive ticketholder access to the recording of the show for one full week after the show date!
As soon as you purchase your ticket here, you'll receive a confirmation e-mail with your link and passcode to access the recording.
Closed captioning is included and can be toggled on/off during viewing.
Recording will be available until Sunday, February 14th at 11:59pm Pacific Time (3 hours later than originally scheduled, to give extra time to our west coast friends!)
As long as you start watching on the 14th, you'll be able to finish the whole show and won't be cut off at midnight or anything
This recording won't be made available to the public; it's ONLY for the fine folks who buy (or have already bought) tickets!
If you'd like to commemorate the occasion, exclusive one-week-only Flop House T-shirts are available from our store here as long as the recording is up. We love these designs (Flop House as teen wolves! Rocket Crocodile suited up for adventure!) and think you will too.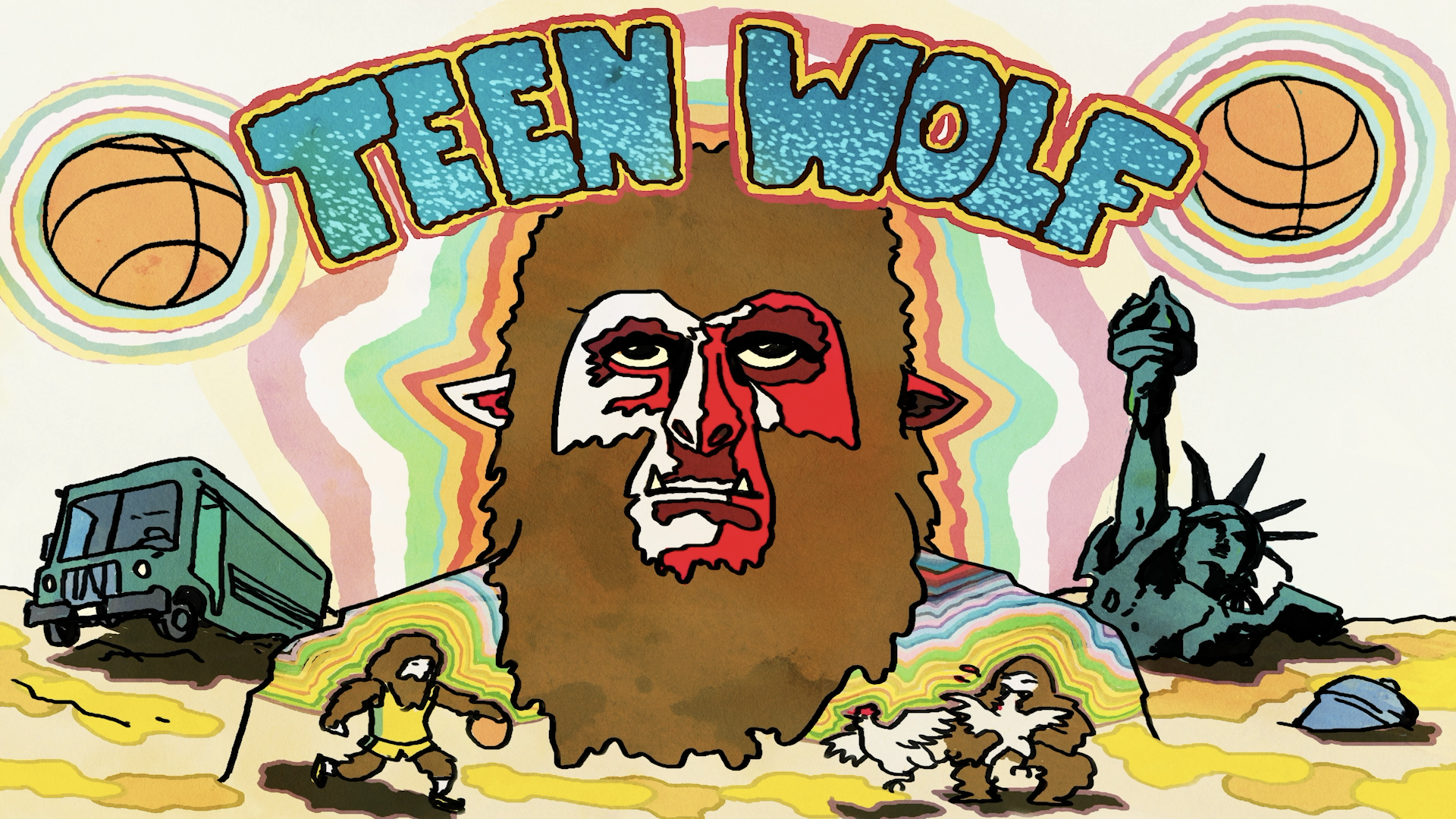 --------------------------
Event info:
Our first live ticketed online event! We'll be talkin' Teen Wolf, Michael J. Fox's classic 1985 meditation on werewolves, basketball, and how great werewolves are at basketball — as well as bringing you exclusive-to-this-show PowerPoint presentations, audience polls, and a live Q&A "Ask the Floppers" session at the end.
Join your fellow floppers as we ramble on about nonsense and, occasionally, talk about Teen Wolf. Good-bad? Bad-bad? Or a movie you kinda lycanthrope?
Immediately after purchasing, you'll receive a confirmation e-mail from SimpleTix with a link & passcode for a video recording of the live show, so you'll be able to watch the entire show even if you can't join live (or live in part of the world where most people are asleep at 9pm EST). This recording access is exclusive to ticket holders for this show.
Housecat Productions, Inc.